Quick Link

Direct access with your language view.(For Wings3D)
Reference info for old ver.

Search to strings in the information line


"Str"textbox : Enter string and click "search" button.
Regular expression supported
Use operand "|" search for either word. query|query
(ex... import|export , Cube|Sphere )



Find a description of the menus and commands.


Click Menu list of each categories


(File, Edit,Selection ~ Vertex , Edge etc..)



"Light Box Mode" : Click thumbnail image.
"Light Box Mode" Usage :

if click to gray area, then end "LightBox Mode" .
Arrow Key <- -> : Prev and Next Image
(Powerd by PrettyPhoto)



Change other language ( 2 methods)


A) Use the Language menu :
B) Use Quick Link : This url directly access with the page with your language .

(Recommend)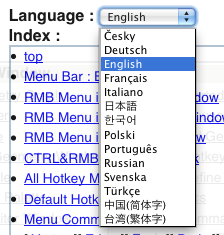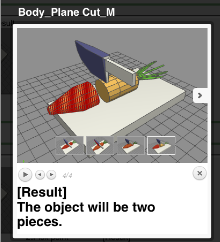 Click Control palette bar : show/hide control palette.
Doubleclick anywhere on page : show/hide control palette.